Registered Nurse-Pre-Post Surgery Registry
Oak Lawn, Illinois
Overview
As part of Advocate Health Care, you'll join a team that's focused on improving, excelling and building a better tomorrow. Together, we'll find new ways to achieve life-changing results for our patients – and the communities we serve. This is your chance to launch a rewarding career with endless potential. How will you make the most of it? The power is yours.
Nursing
Full-Time
Benefits and/or Paid Time Off
Success Profile
What makes a successful Nurse at Advocate? Review the traits we're looking for and see if you have the right mix.
Communicator 9
Problem-Solver 9
Personable 8
Compassionate 7
Accountable 7
Trustworthy 7
Traits are on a scale of
0
to
10
Addtional Traits
Organized
Consistent
Professional
Meet Kim –

She is a registered nurse in the Neonatal Intensive Care Unit (NICU) at Advocate Illinois Masonic Medical Center in Chicago.

"Caring for this world's tiniest miracles inspires me each and every day. Watching a baby born at only 1 pound grow into a chubby, smiling, 8-pound infant is absolutely amazing. My patients can't speak for themselves, so advocating for them is one of the most important things I can do. It is a challenging but immensely rewarding field and I could not imagine doing anything else with my life. I get to come to work every day and play an important role in these children's lives. The NICU can be like a roller coaster ride for our babies and their families; some days they make significant improvements, and the next day they may take a few steps back. Through establishing trusting relationships with our parents, I am able to provide comfort and guidance through the most difficult time of their lives. One of my favorite parts of my job is reuniting with the children and their families after they've been discharged. I have kept in touch with numerous parents after leaving the NICU and it is wonderful to watch these kiddos grow and thrive at home."
Trending
The Advocate Nurse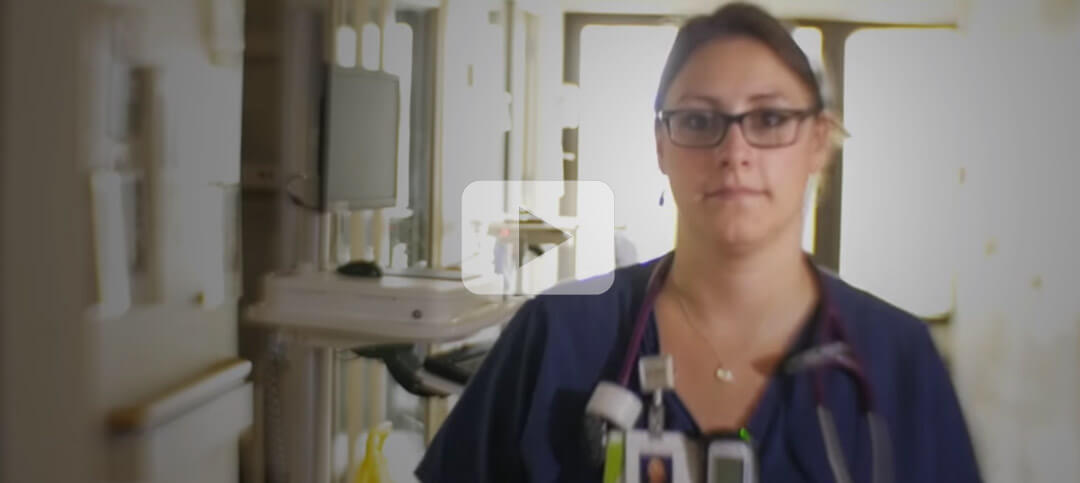 Rewards
Advocate Heath Care believes in you and your family's physical health, financial health and emotional well-being.
Healthcare

A range of medical, dental and vision benefits, as well as flexible spending accounts.

Education Assistance Program

Tuition reimbursement for approved college classes or certification.

Life and Disability Insurance

Short-term and long-term disability, as well as life insurance plans.

Time Off

Generous paid time off (PTO).

Compensation

Competitive salaries.

401(k) / Retirement

401(k) with an employer match, as well as an employer-funded pension.
Responsibilities
Department / Unit: Ambulatory Surgery Status-FTE: 0.00 - Registry - 0 Shift: Day/PM
Advocate Christ Medical Center is part of Advocate Health Care, one of the nation's leading health care networks. A not-for-profit, 749-bed, premier teaching institution with more than 1,200 affiliated physicians, Christ Medical Center is one of the major referral hospitals in the Midwest for a number of specialties, including cancer care; cardiovascular services; heart, kidney and lung transplantation; neurosciences; orthopedics; and women's health. The hospital provides emergency care for more than 100,000 patient visits annually and has one of the busiest Level I trauma centers in Illinois.
It's more than a job, it's a calling
REGISTERED NURSE – Pre-Post Surgery
Shift Registry As needed
FTE .0.0
THE ADVOCATE NURSE: 
· Uses evidence-based practice, clinical decision making, compassion and skilled dialogue, the Pre-Post Surgery Nurse leads efforts to create the safest patient environment and the best patient experience. 
· Delivers and coordinates patient-centered care across the continuum to support the successful transition of patients to other healthcare delivery systems or their home communities. 
· Is responsible for providing and coordinating comprehensive patient care through the appropriate utilization of assessment, diagnosis, planning, implementation and evaluation, in accordance with established standards, policies and procedures.
Patient-Centered Holistic Care – The registered nurse is culturally sensitive and engaged with the beliefs and values of diverse populations. Nurses engage with inter-professional colleagues to deliver exemplary care. Lifelong relationships with patients and families develop to support achievement of health Excellence: The registered nurse contributes to inter-professional excellence which is represented by achieved clinical outcomes. Using evidence-based practice, clinical decision making, and skilled dialogue, nurses lead efforts to create the safest patient environment and the best patient experience.  
Leadership: The registered nurse participates in leading healthcare transformation and the nursing profession with commitment, dedication, and expertise. Expressing vision, demonstrating accountability through shared governance, contributing to the profession, and coordinating inter-professional care are all characteristics of the registered nurse.  
Compassion: The Advocate Nurse demonstrates presence with patients and families, practices empathy, and supports spiritual needs and beliefs. The nurse demonstrates respect and dignity always, and their presence is essential during the most vulnerable times. Nurses promote
relationship development with communities to create strong partnerships and to improve health outcomes of patients and communities served. 
Innovation: The registered nurse contributes to the future delivery of care to patients and to systems that support nursing. They embody the characteristics of inquiry, adaptability, change, and continual development, through performance improvement, evidence-based practice, and research initiatives.  
Professional Growth: The registered nurse is committed to lifelong learning, building knowledge and skill sets to keep pace with new delivery models and a changing healthcare environment. This promotes practice to the full scope of their nursing license.  
REQUIRED QUALIFICATIONS:
Graduate from an accredited school of nursing with a BSN Degree
Good communication skills
Good computer skills
Good time management and organizational skills
Familiarity with patient care equipmentCurrent Illinois RN license
Current CPR
Certifications/education required for the nursing specialtyAbility to work weekends, holidays, and different shifts in order to accommodate staffing
Certain positions may need to take call
Ability to transport objects, patients, and equipment
Ability to respond quickly to patient needs and work at fast pace
Work environment includes probability of exposure to adverse, hazardous, or unpleasant conditions while caring for the sick
Ability to assist in evacuation of patients in the event of a fire or other disaster
Routinely works with potentially infectious specimens and patients
Ability to respond to patients in a timely manner and access all areas of the unit Ability to lift up to 35 pounds without assistance. For patient lifts of over 35 pounds, or when patient is unable to assist with the lift, patient handling equipment is expected to be used, with at least one other associate, when available. Unique patient lifting/movement situations will be assessed on a case~by~case basis.
JOIN ADVOCATE HEALTH CARE – RECOGNIZED AS ONE OF THE BEST PLACES TO WORK IN ILLINOIS!
About Advocate Health Care
Advocate Health Care, named among the nation's Top 5 large health systems based on quality by Truven Analytics, is the largest health system in Illinois and one of the largest health care providers in the Midwest. Advocate operates more than 250 sites of care, including 12 hospitals that encompass 11 acute care hospitals, the state's largest integrated children's network, the state's largest emergency and Level I trauma network, one of the area's largest home health care companies, and the region's largest medical group. Advocate Health Care has 4 teaching hospitals and is a not-for-profit, mission-based health system affiliated with the Evangelical Lutheran Church in America and the United Church of Christ.
Apply
Recently Viewed Jobs
There are no recently viewed jobs
Saved Jobs
There are no jobs saved