Registered Nurse/Home Health/Des Plaines Service Territory/Part time
Chicago, Illinois
Overview
As part of Advocate Health Care, you'll join a team that's focused on improving, excelling and building a better tomorrow. Together, we'll find new ways to achieve life-changing results for our patients – and the communities we serve. This is your chance to launch a rewarding career with endless potential. How will you make the most of it? The power is yours.
Nursing
Full-Time
Benefits and/or Paid Time Off
Success Profile
What makes a successful Nurse at Advocate? Review the traits we're looking for and see if you have the right mix.
Communicator 9
Problem-Solver 9
Personable 8
Compassionate 7
Accountable 7
Trustworthy 7
Traits are on a scale of
0
to
10
Addtional Traits
Organized
Consistent
Professional
Meet Kim –

She is a registered nurse in the Neonatal Intensive Care Unit (NICU) at Advocate Illinois Masonic Medical Center in Chicago.

"Caring for this world's tiniest miracles inspires me each and every day. Watching a baby born at only 1 pound grow into a chubby, smiling, 8-pound infant is absolutely amazing. My patients can't speak for themselves, so advocating for them is one of the most important things I can do. It is a challenging but immensely rewarding field and I could not imagine doing anything else with my life. I get to come to work every day and play an important role in these children's lives. The NICU can be like a roller coaster ride for our babies and their families; some days they make significant improvements, and the next day they may take a few steps back. Through establishing trusting relationships with our parents, I am able to provide comfort and guidance through the most difficult time of their lives. One of my favorite parts of my job is reuniting with the children and their families after they've been discharged. I have kept in touch with numerous parents after leaving the NICU and it is wonderful to watch these kiddos grow and thrive at home."
Trending
The Advocate Nurse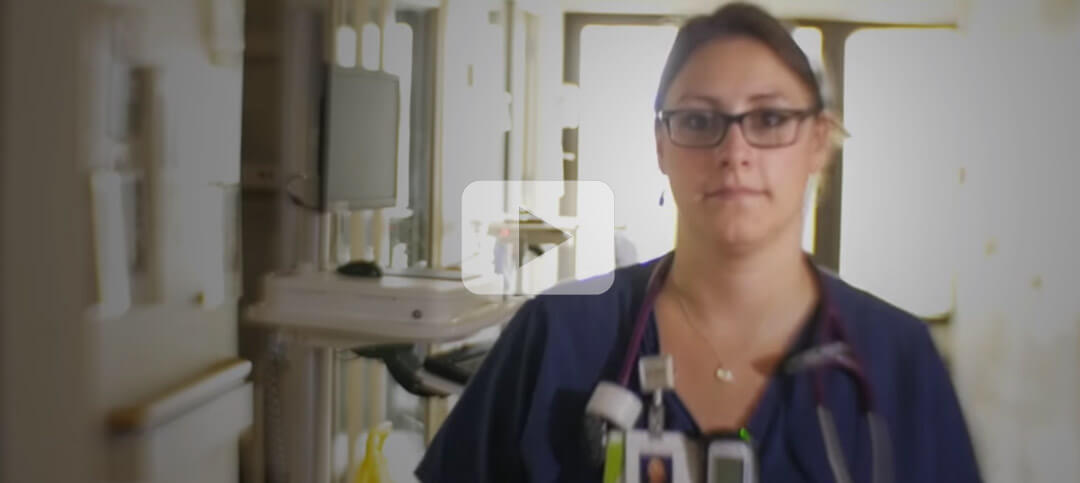 Rewards
Advocate Heath Care believes in you and your family's physical health, financial health and emotional well-being.
Healthcare

A range of medical, dental and vision benefits, as well as flexible spending accounts.

Education Assistance Program

Tuition reimbursement for approved college classes or certification.

Life and Disability Insurance

Short-term and long-term disability, as well as life insurance plans.

Time Off

Generous paid time off (PTO).

Compensation

Competitive salaries.

401(k) / Retirement

401(k) with an employer match, as well as an employer-funded pension.
Responsibilities
Department / Unit: Home Health Services Status-FTE: Part-Time A - 0.8 Shift: Day
Advocate at Home offers comprehensive, quality home health and hospice care throughout metropolitan Chicago, surrounding counties and down to central IL.  As Illinois' largest, privately held home health care and hospice provider, we have the means and opportunities to enhance your worklife quality.
It's More Than a Job, it's a calling
REGISTERED NURSE HOME HEALTH
Near North City 
Day Shift
Must be able to work one summer and one winter holiday
Must be able to rotate on an on call schedule
PART TIME
JOB and UNIT SUMMARY:
The Home Health division of Advocate Health Care is the largest home health and hospice services in Illinois and the RN will provide home care services to the homebound population and establish strong relationships with patients and caregivers in order to assist the patient in reaching their maximum potential.  Advocate Home Health Services helps patients return home to continue the care that began in the hospital. Our team helps patients and caregivers become independent when managing their condition. The delivery of high level nursing care is critical to allowing the patient to remain at home and to preventing rehospitalization. All medical needs will be coordinated by the RN who is case managing the patient and utilizing the resources of the team, (i.e. social worker, CNA, MD, etc.)
Document and connect with the care team thru point of care documentation.
Required to make visits to private residences which may not be accessible to people with disabilities.
THE ADVOCATE HOME HEALTH NURSE:
Assumes primary responsibility for the assessment, planning, implementation, and evaluation of nursing care for assigned patients in the comfort of their own homes. 
Set goals which demonstrate a holistic approach to patients and families.
Assumes leadership responsibilities at the unit level.
Demonstrates a mastery of clinical skills.
Nurse/Patient Relationship: Develops and maintains a therapeutic relationship throughout the healthcare continuum.  
Assuring/Improving Quality Care: Facilitates the patient and family's right to receive quality, cost effective care.
Patient/Staff Education: Demonstrates a commitment to meeting the learning needs of patients and families. Utilizes appropriate resources to meet those needs and achieve positive patient outcomes. Assists in creating an environment that promotes educational growth opportunities for nursing peers and colleagues. 
Nursing Process: Demonstrates the use of nursing process as a problem-solving model.
Leadership/Collaboration/Professional Development: Demonstrates respect and understanding for peers and other clinical disciplines and participates as an effective member of the patient care team to formulate an integrated approach to care. Demonstrates leadership behaviors and is committed to the development of self and others.   
REQUIRED QUALIFICATIONS:
Graduate from an accredited school of nursing
One year of medical surgical experience in an acute or subacute care facility
Current Illinois RN license
Current CPR
Earn 10.0 continuing education credits annually
Ability to lift up to 35 pounds without assistance. For patient lifts of over 35 pounds, or when patient is unable to assist with the lift, patient handling equipment is expected to be used, with at least one other associate, when available. Unique patient lifting/movement situations will be assessed on a case-by-case basis. Ability to assist with ambulation including turning and transferring patients up to 200 pounds.
JOIN ADVOCATE HEALTH CARE – RECOGNIZED AS ONE OF THE BEST PLACES TO WORK IN ILLINOIS!
Contact: debbie.calace@advocatehealth.com
About Advocate Health Care
Advocate Health Care, named among the nation's Top 5 large health systems based on quality by Truven Analytics, is the largest health system in Illinois and one of the largest health care providers in the Midwest. Advocate operates more than 250 sites of care, including 12 hospitals that encompass 11 acute care hospitals, the state's largest integrated children's network, the state's largest emergency and Level I trauma network, one of the area's largest home health care companies, and the region's largest medical group. Advocate Health Care has 4 teaching hospitals and is a not-for-profit, mission-based health system affiliated with the Evangelical Lutheran Church in America and the United Church of Christ.
Apply
Recently Viewed Jobs
There are no recently viewed jobs
Saved Jobs
There are no jobs saved